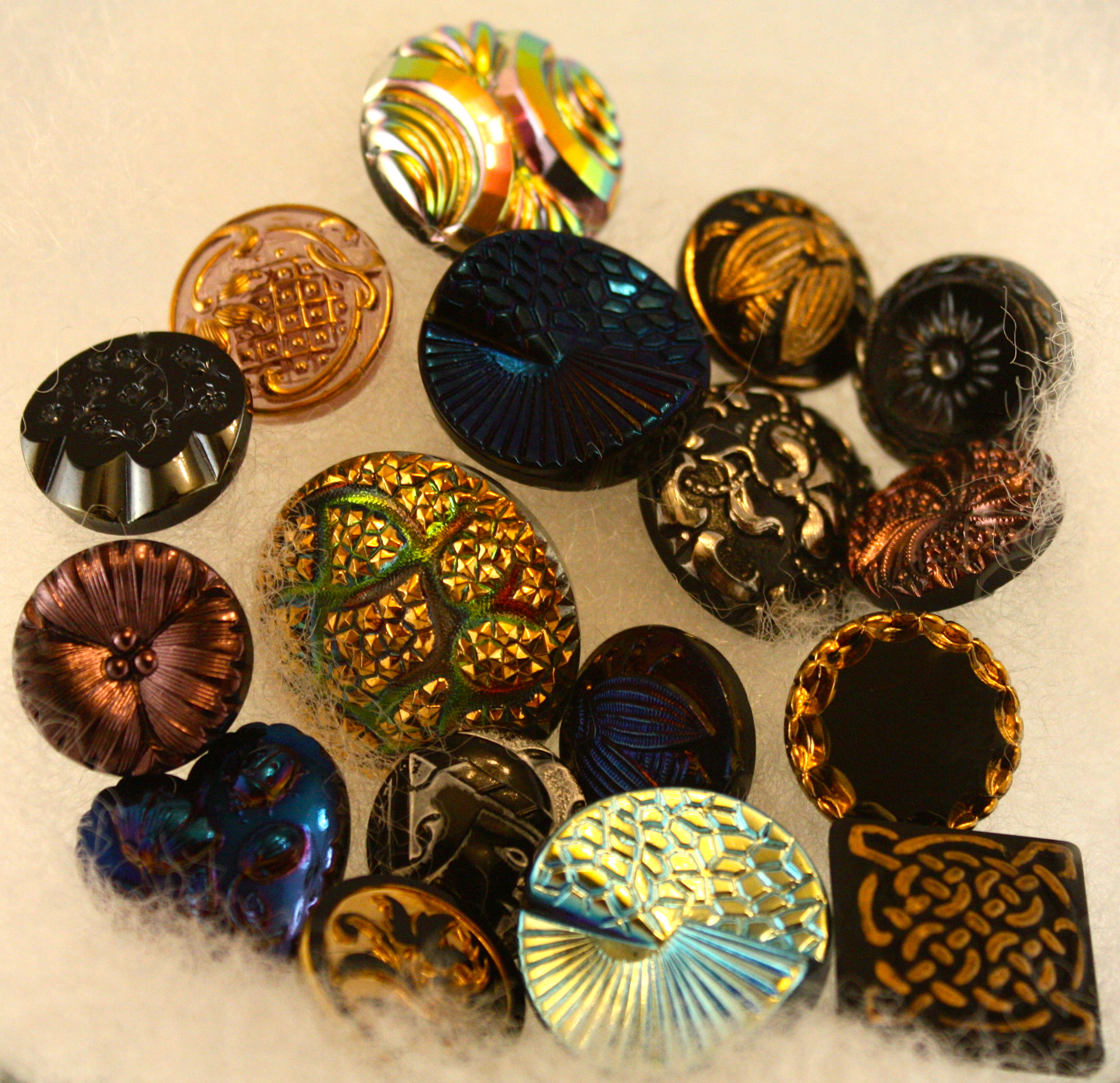 When I was young I played with buttons, sorting shapes, sizes, and colors. There were always special finds in my mother's stash, and I would wile away hours examining them just to get my hands on one. Sleek or rough around the edges, they were wonderfully small objects that I might steal away in a pocket until my mother confiscated them again in the laundry.
Buttons are a special resource in my creative work. In addition to their usefulness as a fastener, their unique character can share a story or create a memory. On several occasions I've seen an entire world in a single button. As a mixed media and fiber artist, I often use them to create focus and / or depth in my work. Matte or shiny, they find their way into most of my projects as a connecting element that is integral to the design.
In the past, Moonspun Designs has sold beautiful buttons at shows and events. I am pleased to announce that we will be offering buttons for purchase on our website within the next few weeks. These have been hand chosen by me personally, for both their usefulness and beauty. We hope that you will enjoy using them in your creative endeavors.
-Karen