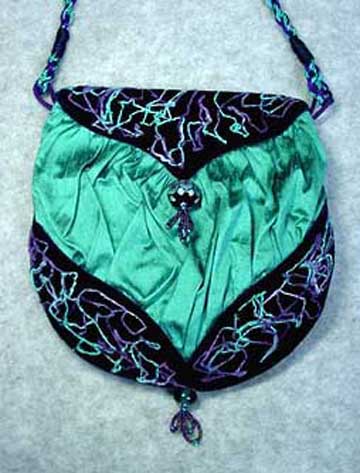 Dimensions: 8″ by 8″
Second in a series of floral designs, Lillian captures the natural form of the water lily. The work combines puffing and applique techniques. Applique sections provide areas for embellishment. A favorite technique would enhance these blank canvases in a wonderful and personal way. Beadwork, ribbonwork, and embroidery are all possibilities.
Options include a simple snap closure or a flapped version (see images below).
Lillian
MDP107
$12
| | |
| --- | --- |
| | Front flap bead and feather embellishment |
| Upper back bead embroidery | Lower applique bead work |