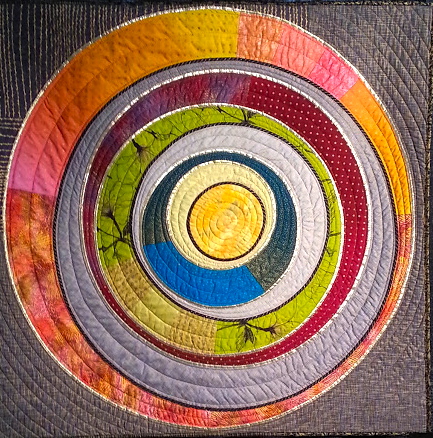 I've been pretty busy living weekend to weekend all summer. It's been difficult to squeeze in a post or two and continue to work my day job with so much going on every weekend. That being said, I just had to share my experience with the debut show of Quilt, Knit, Stitch in Portland this August.
John reluctantly attended the show with me on Saturday, August 16th, the last day. We figured we'd spend a couple hours at the show, but were so surprised to see that it was much more than advertised or expected. We got there just before noon and were taken back by the extensive exhibits alone. In this post I'll share a few of the quilts that spoke to me. So glad that John accompanied me to take these photos with his phone as I didn't anticipate the photo opportunity.
If you've read previous posts you know that spirals are a source of inspiration for me. Hence, the quilt shown above really called to me. I admired the artist's interpretation of the spiral form.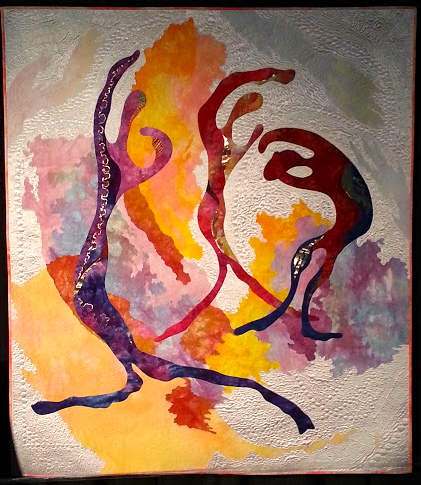 This quilt reminded me of dancers letting go and enjoying their craft. The free, flexible form is what I hope to capture in my creative works.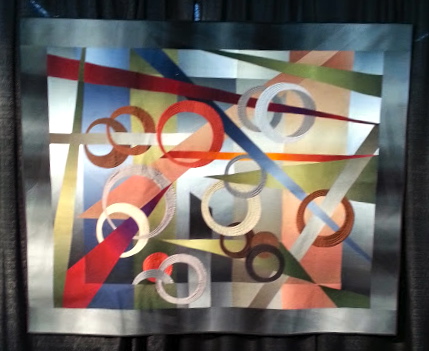 I loved the depth of this quilt. The artist knew how to use the gradation characteristics of the fabric to work the magic here.
Hope you enjoyed this post and can catch this show when it comes around to you. I'll have more on the other elements of the exhibits in a future post.
-Karen